Trek Yoga, Meditation Moroccan desert
The Desert…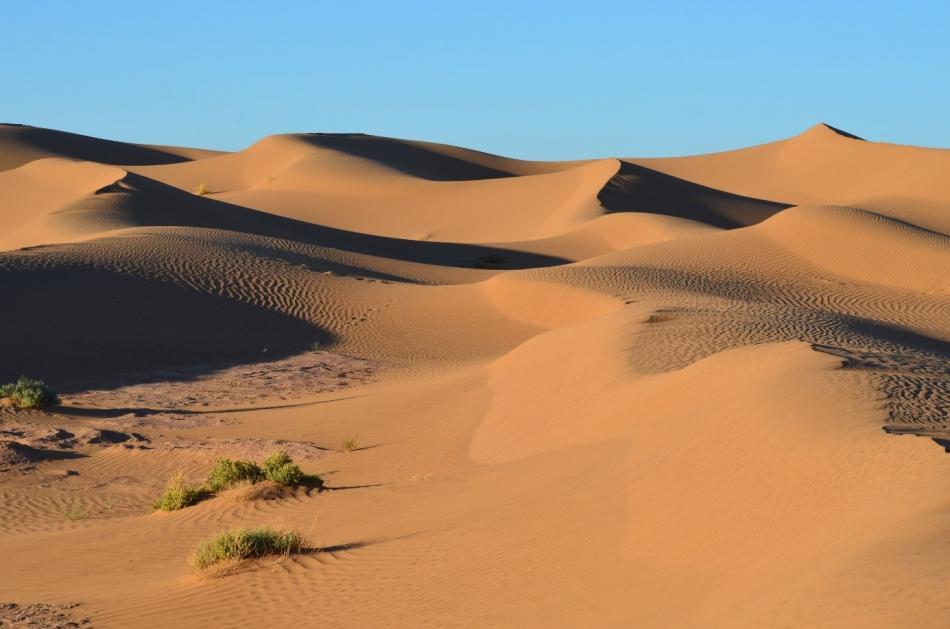 Sometimes you want it in your head. Being able to create a void, access the peace of the landscape...
The desert is also a real, bewitching landscape, which invites humility and keeps away from the nuisances of our ultra noisy, ultra agitated societies.
It is the unique and ideal setting to aspire to find oneself, to look back on oneself, in the footsteps of our footsteps. The desert invites you to see big, to infinity, to have perspectives at a time when the horizon appears blocked.
To meditate, to focus on the breath, to practice yoga, the desert is the softest mat there is. It is also an opportunity to practice in the open air, living closer to nature, to this environment that teaches, comforts, surprises.
Walking in the desert and practicing meditation or/and yoga are beneficial for general well-being and health. It is recommended to walk while being aware of the scenery that is offered and to take the time for a meditative practice.
To experience the adequacy of a sublime and authentic landscape to a rediscovered peaceful interior landscape, experience a crossing in the desert, effectively supervised, where you will have plenty of time to recharge your batteries.< /p>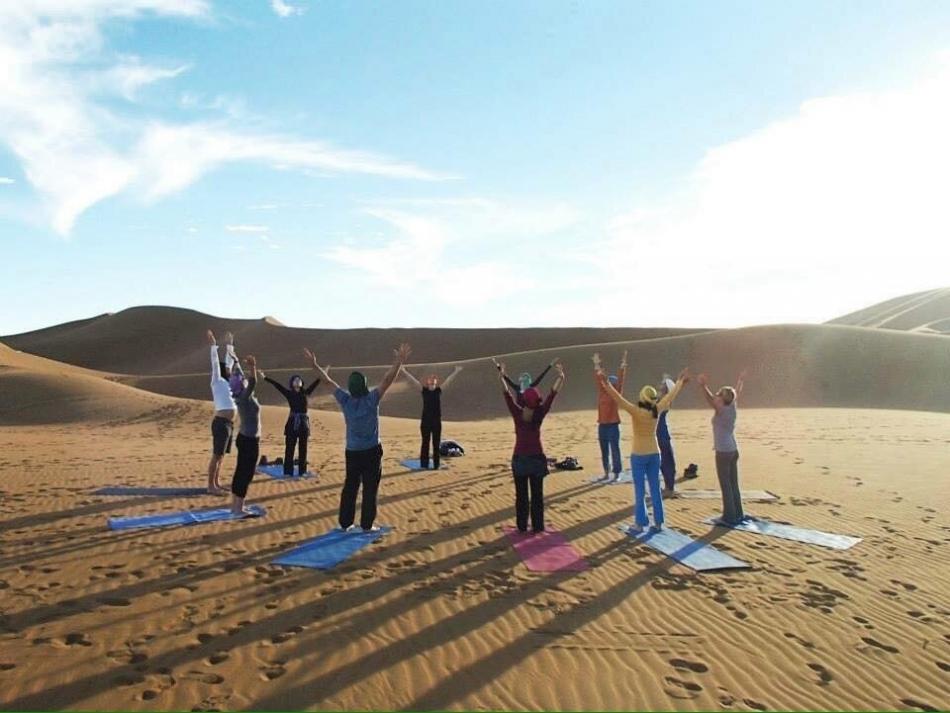 YOGA TREK IN MOROCCO
Morocco Yoga Trek is a special trek for yoga exercises and meditation in the Moroccan desert with its silence, starry nights, breathtaking landscapes,...is a place charged with beneficial energies for yoga and meditation practice. It is therefore the ideal place to host yoga and meditation courses. We already have extensive experience in supporting this type of yoga course in Morocco and offer several formulas:
A "FIXED" FORMULA: YOGA IN MOROCCO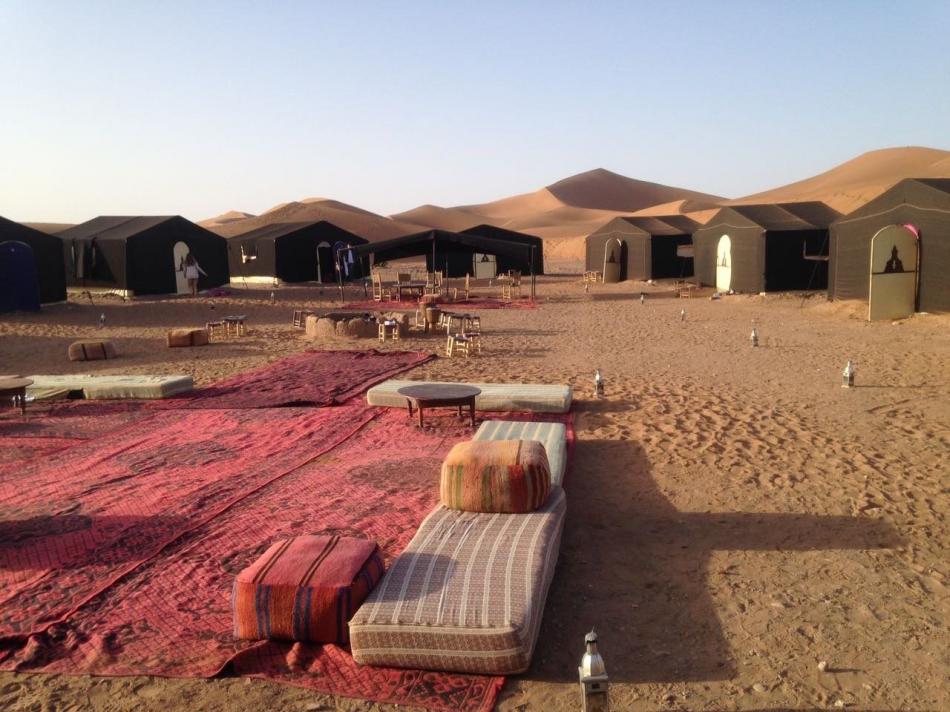 We can provide you with two types of bivouacs, one "simple" and the other "deluxe". We set up the bivouac for your group, in an ideal and enchanting setting, where the yoga retreat can take place in peace.
A "TRAVELING" FORMULA: YOGA TREK IN SOUTHERN MOROCCO
We build with you the yoga circuit that best meets your expectations (duration of walk, type of landscape,...) and set up the bivouac every evening in a different place in the Moroccan desert.