Team

ALI: GUIDE TO NATURAL AREAS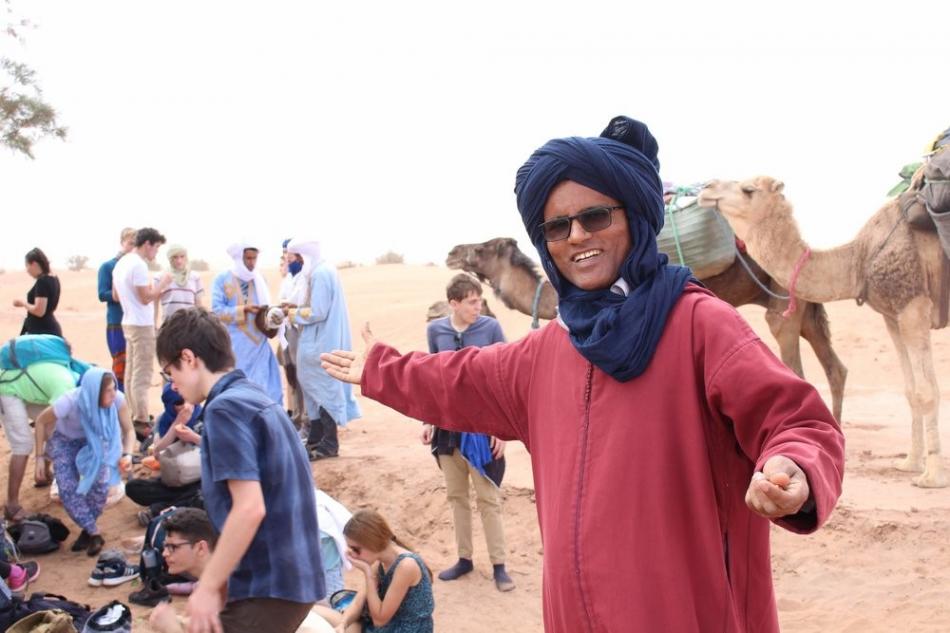 I was born to 100% nomadic parents, in the Moroccan desert, under the palm tree of an oasis!
I studied in different villages in my region. A bit of a nomad like my parents, but of a different kind, I have worked all over Morocco.
I finally decided to settle in M'hamid, where I divide my time between the management of a boarding house for young boys, the management of civic associations for local development and my role as a father (I have three children, ages 10, 6 and 1).
I have a great experience in the organization of trekking in the Moroccan desert, the mountain (Atlas), the Valley of Roses and the Dades Gorges. I have also already participated in the organization of courses, whether for nature discovery (ornithology) or yoga.
Besides Arabic, I speak (almost) perfect French and English.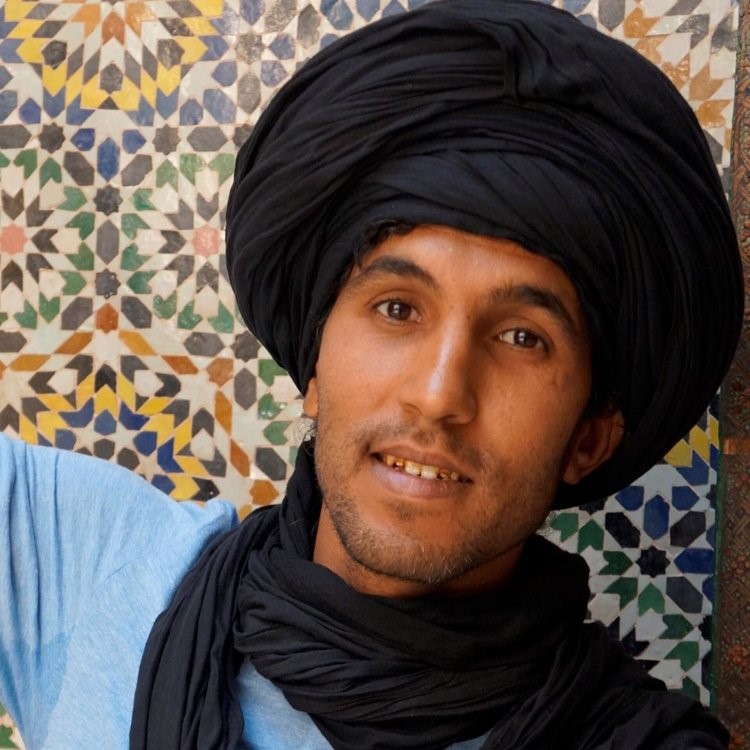 ISMAIL: GUIDE AND MANAGER
Ali's younger brother, when I was born, my parents had settled in M'hamid where they had built a house. I attended school in M'hamid, and continued my higher education in Marrakech.
After working as a camel driver, cook, guide and tourist driver for various agencies, I decided to join forces with Ali to found "Sands Moving". We specialize in organizing hikes and bivouacs in the desert and mountains of southern Morocco.
Besides Arabic, I speak French and English.


MOULOUD: GUIDE AND COMMUNICATION MANAGER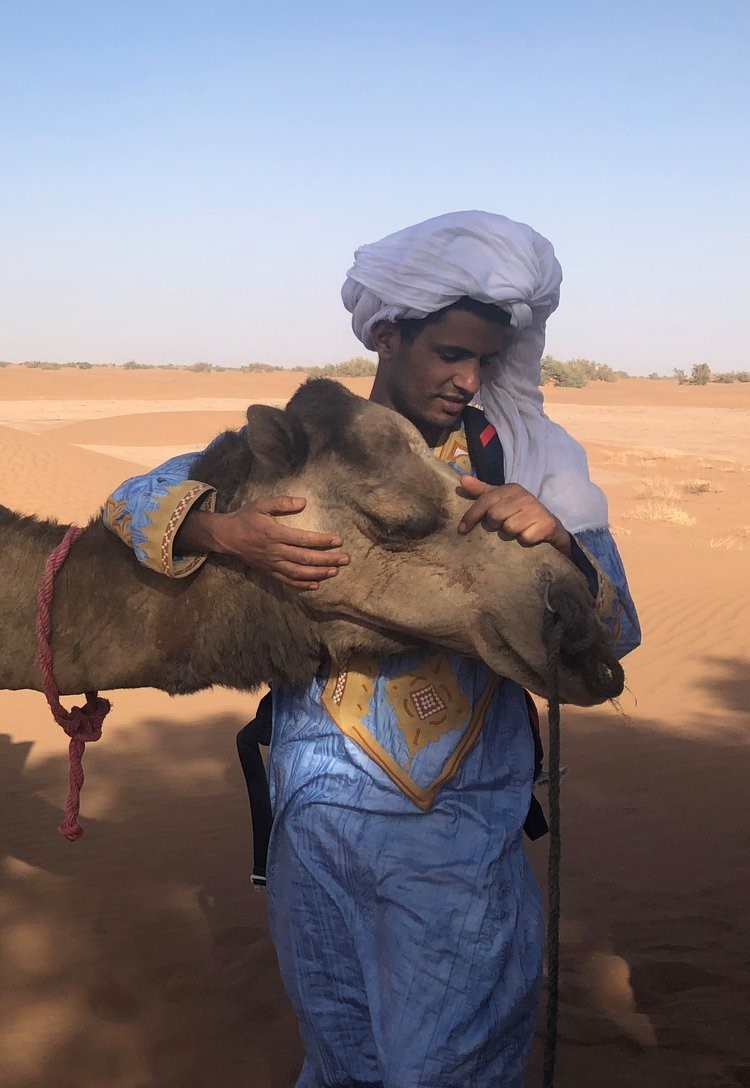 Brother of Ali and Ismail, I was born semi-nomadic. After studying in M'hamid, then in Marrakech, I worked for a long time in the tourist sector as a guide, camel driver, cook and manager of a mobile bivouac.
I recently emigrated to Belgium, and now master the French language perfectly. Living in Brussels, I easily make the link between Europe and Morocco and I therefore invite you to contact me if you have any questions regarding our trips to southern Morocco.
Besides Arabic, I speak French and English.
Our team of camel drivers, cooks, and guides who will accompany you during your adventure during your stay in the Moroccan desert in addition to ALI, Ismail and Mouloud: Mohamed, Awali, Elbachir, Ali, Mbark, Yaya.. .